Miss Flawless

One bottle contain ten capsules.

Miss Flawless offers the same results of a glutathione injection, minus the pain, hassle and health risks. Miss Flawless is simple and affordable. Just take 1 capsule two or three time's week and you will receive an adequate amount of glutathione and vitamin C in your system. No more painful And Expensive injections. It is the safe, effective and painless alternative that guarantees fairer skin.

​

Miss Flawless

Miss Flawless helps keep your skin in flawless condition as it
formulated with skin boosting ingredients and skin regenerating
properties. Miss Flawless makes your skin pinkish white with a natural glow its anti-aging capability keeps skin young.




​Benefits of Miss Flawless

Whitening,
Moisturizing,
Lighter Scars,
Fade Pigmentations,
Reduce Open Pores,
Heal and Reduce Acne,
Reduce Inflammation,
Rashes and Redness,
​Glowing Skin.

Main Ingredients:
Pure L-Glutathione, Grape Seeds, Vitamin C, Vitamin E.



Direction:
Take 1 capsule every two or three days, 30 mins before breakfast or before bedtime.
​(On an empty stomach)

Price per bottle: RM64.00
Shipping: S.Malaysia +RM6.00 and Sabah Sarawak +10.00
Shipping Worldwide: Depend which countries

Order: Whatsapp the number below to place your order.
Ella +6013 3975669 Lyn +6019 3518596

Instagram: @missflawlesshq

Blog: Miss Flawless
Powered by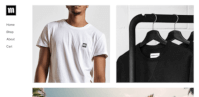 Create your own unique website with customizable templates.